Certifications for Kazakhstan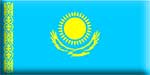 For import into the Customs Union countries (Russia, Belarus and Kazakhstan, Armenia and Kyrgyzstan) products need, in most cases, to be provided with different EAC certificates. The EAC certificate/EAC declaration confirms to the end-customer that the products purchased meet the safety standards applicable in the country. Without EAC certification the goods cannot clear customs, or the importer is unable to enter them into service and use them for safety reasons.
EAC is short for EurAsian Community, i.e. Eurasian conformity. This mark is used in the same way as the CE label. Products awarded this mark have passed all necessary conformity procedures in one of the member states of the Customs Union and meet their technical requirements.

TR is short for Technical Regulations
CU is short for Customs Union
In accordance with Eurasian conformity, EAC certification is mandatory for the import and approval of products in the Eurasian Customs Union.
Both the TR CU certificate and the TR CU declaration for the Customs Union are valid in all member states of the Customs Union (Russia, Belarus, and Kazakhstan, Armenia and Kyrgyzstan). The requirement for a declaration or certificate is identified by means of the customs duty number and the technical features. The customs duty numbers are combined with the standardised goods nomenclature for the custom union's foreign trade activities in accordance with the Customs Union's standardised rate of duty (RESOLUTION no. 54 of 16 July 2012).
You will find a list of related customs duties under: http://www.tsouz.ru/db/ettr/ettwto/Pages/default.aspx
Products requiring Customs Union certification
Products subject to the provision of proof of conformity:
• Perfumes and cosmetics
• Light manufacturing (textiles, clothing, footwear etc.)
• Food products
• Chemicals
• Mechanical engineering, electronics, machinery and plant
• Transport
• Packaging
• etc.
In accordance with the Customs Union's new regulations, EAC certification must be applied for by a legal entity registered in the custom union's territory. The manufacturer continues to be shown as such on the certificate
The Customs Union's certificates are
• TR CU Certificate
• TR CU Declaration
• TR-CU Ex Certificate
• State registration
• Sanitary Report
• List of technical regulations
• Technical passport